A Few Facts about Domain Names
Presented by Charles L Harmon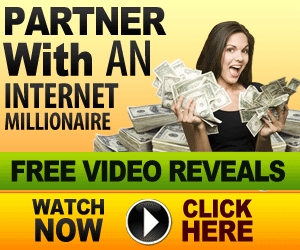 Some people who have a website probably don't know the importance of a domain name. Sometimes it can make the difference of a website being successful or a failure in the most extreme case. It is always helpful and sometimes very important to have a domain name that closely corresponds to what your website is about.
If your site depends, on or is helped by search engine traffic, the search term people type into their browser can be helpful if your domain name has that phrase or part of it in its domain name. By doing so your domain name may show up in the first or first few positions in the search results.
Thus potentially letting more people find your site easily. The same is true to a lesser extent if you have a common phrase or word in your domain name that is associated with the niche your site may be in. For example a name such as SelfHelpCure.com might be a great name for a self help website.
Check the link at the bottom of this article for over 100 select domain names you can examine to see if they give you an idea for a new business or personal website for you.
An Second Domain can be used for Getting Additional Traffic
If you already have a website an additional domain name can be quite useful for more specialization of your current website. It can be very useful for directing additional traffic to your main site.
As a non-typical website owner I got interested in 4-letter domains quite some time ago. That's when I saw a few were worth a lot of money. Although I never really followed up on it I did manage to get a couple of them myself.
This domain UiiR.com is one of them. Unfortunately I got sidetracked and loaded myself up with many hundreds of domains. Most of them I've gotten rid of since that domain binge in 2004-2005.
I also got sidetracked on other things so I haven't had time to adequately maintain most of my sites. Many of which are the remains of that huge number of domains I accumulated way back then.
A 4-letter Food Domain
I had a 4-letter domain, xHam.com, that I was originally gung ho on, but eventually it caught up with me, that is, I needed time to maintain it, which I cannot seem to find. Along with that what I really need are some ham, bacon, or pork recipes with pictures or images of the particular ham, etc. dishes. But maybe one day soon…
Update 2018: I sold xham.com a couple of years ago.
Here's another 4-letter domain: BVYC.com. If I get a good offer it too is for sale.
I also have the .net version of it. I have a temporary site on BVYC.net.
---
Premium Domain Names
A premium domain name is valuable to anyone that has a website. It is always helpful to have either a domain name relevant to whatever topic your website is about. Equally valuable is a domain name that can be branded and represent your website or product or company.
Brandable domain names are more costly, but are more likely to end up giving your site or business a reputation. Think of all the branded domain names and you will get the point. Look at the chart on the first link below for a few examples.
In addition if a domain name is aged, that is the domain has been registered for a number of years, it too is usually more valuable than a brand new domain name. Both sites below have domain names that can be used as a brand or are aged.
The domain name for even this site is a potentially brandable name although it doesn't have a particular meaning like some branded domain names. A lot of its value comes from the fact that it is a four-letter domain name.
That makes it rarer than many other domain names, especially long ones. Also 4-letter domains are usually easier for someone to remember and that is a good thing.
If you need a website check out my website offer on Domain Sam. Any reader of this article can get 45% off the regular price. Mention UiiR45Discount for your discount.
Here are some brandable and over 100 hand selected domain names for sale:
http://kissazz.com
http://domainsam.com