About UiiR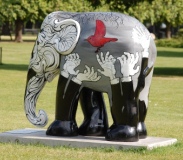 UiiR is a site displaying nostalgia and retro comics, cartoons and ads from a half century ago or even back into the 1800s. I will be showing comics, very short ones, that have some historical meaning and importance. Take a look at the style and also get some ideas of how life was back then. No fancy electronics or gadgets like commonplace today. Costs often in pennies, a dollar or just a few dollars.
Where possible I will show comics related to science, nursing, inventions, things that are important or still have meaning today. This is a long term project so come by again to see new comic and other images and ads.
Many comic images are reduced so click comic images to enlarge.
Comments are welcome if relevant to the post or page, and are subject to moderation. This means they may not show up right away until approved.
Contact us from our Contact form.
We hope we can illustrate life in the past through comics and ads featuring worthwhile information of those and these times. We will also show some comics about supernatural stories, some of which supposedly happened. This site is a work in progress so be sure to visit regularly to see what's new.
Legal / Contact